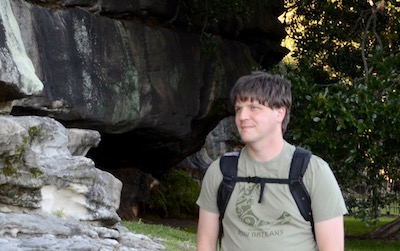 Aaron Crosman is an online communications expert with experience working with organizations of all shapes and sizes. He spent 10 years with the American Friends Service Committee starting as the kid in IT who did whatever no one else wanted, and was Web Director when he left. Since then he has become a full-stack Drupal developer, able to participate in projects in all the stages from initial audience and strategy discussions, through information design, and implementation. He has a passion for helping nonprofits get the most of out their online communications to build powerful relationships with supporters, donors, service recipients, and whatever else they need to do to make the world a little better.
Aaron lives with his wife Beth and their two greyhounds Leo and Henry in Aiken, South Carolina.  When not busy spinning code for the web he spins yarn for knitting. He also volunteers for the Guardian ad Litem program as a court accounted advocate for children in foster care.
This blog is a mix of thoughts about nonprofits, work, Drupal, software development, spinning, volunteering, and whatever else he thinks others might want to read about.  
You can also find him on Twitter, GitHub, and Drupal.org.