I've been full time in the Salesforce eco-system for a little over five years. I have eight certifications, co-lead a community open source project, have been on the planning committee for Nonprofit Dreaming twice, and am an MVP. But until this year, I'd never been in Dreamforce.
If you'd like a breakdown of the content from Dreamforce, there are many better sources for that. Salesforce+, the plethora of blog posts written more quickly by people who went to more sessions. This is just my reflections on my experience.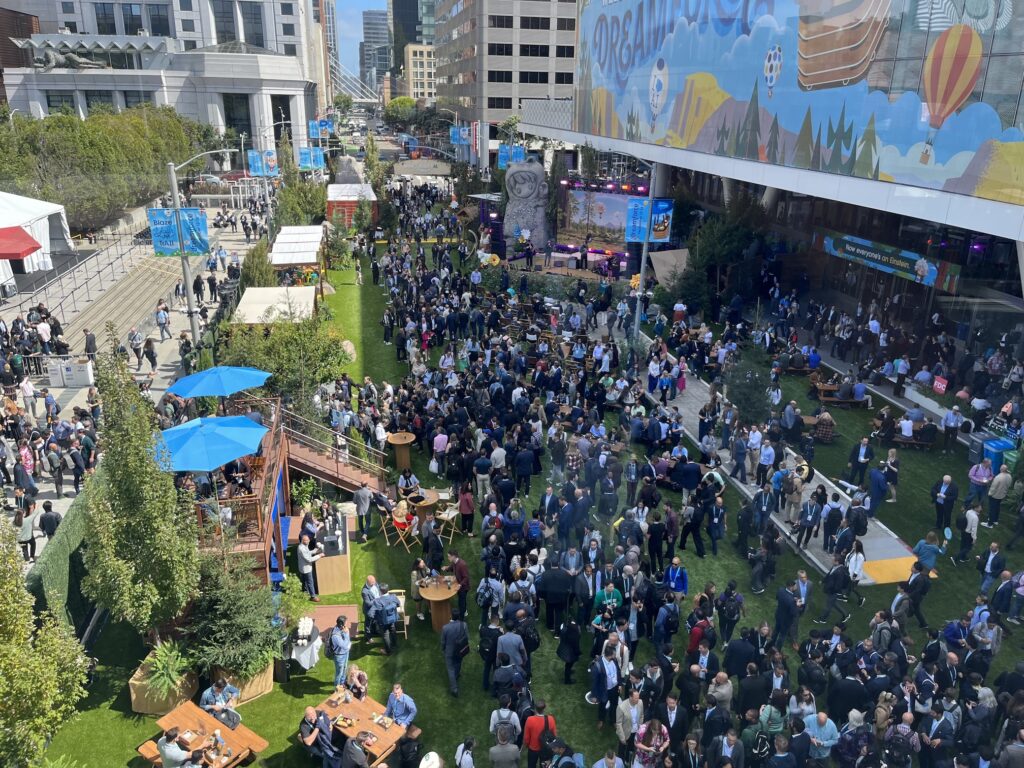 For my first post-pandemic work trip it was a more than a little overwhelming. Dreamforce was supposed to have roughly 40,000 people. The largest professional in-person event I've been part of in 4 years was my wife's department gathering at our house – I think 10-15 people came. This was a little bigger.
Networking is Still Most Important
For me the most important part of any professional conference is the networking. And you put 40,000 people together, there are going to be interesting people to meet.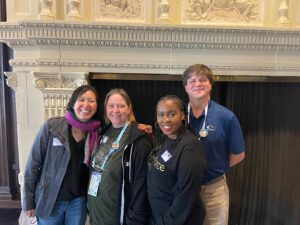 I was able to spend time with old friends. Meet people in person I had previously met only online. And I got a chance to spend time with new colleagues.
Figuring out how to engage with that many people is a challenge for nearly anyone. Having not been to any conferences for awhile, it took me a little time to get my rhythm back.
Still, talking with other people who are active in the space is the best way to gain insights. Sure, I attending some workshops, and I did learn a few things in those. But sitting around playing cards with friends, or hearing people complain about bugs over drinks, is often far more informative. Not because those speakers aren't good, but because they are speaking to a group in a polished way – of the cuff in a small group people share more details and reveal the hard earned lessons.
Sales and Client Meetings Are Fun
Working now for Coastal Cloud, which has people qualified to work on all the Salesforce products in all the industry verticals, meant I spent more time working our booth and visiting with clients than I would have in some of my more recent jobs.
On the one hand, standing around a sales booth, talking to people who really just want to see what swag you have on the table, isn't a thrill a minute. But I learned early in my career that those conversations are just as much 1:1 networking as any other. And I like people, so talking to people is fun.
Not every organization would benefit from a booth at Dreamforce. But Coastal Cloud did (at least I think we did, other people are running those numbers), and it was fun to be part of that.
Dreamforce also attracted currently clients and potential clients we are already in the proposal stage with. I really like chances to talk to those people. Sometimes we talked about their projects, but more of the time was spent getting to know the larger context of their work. That means hearing about the work we're empowering through our efforts. It also gives us all a chance to share personal information we might have otherwise missed.
Stuff I Could Have Done Better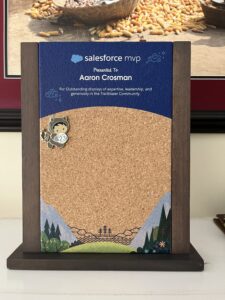 In part because I changed job during critical window to arrange flights and hotels rooms, and in part due to lack of experience, I made terrible travel plans. I missed day zero entirely. So I missed the MVP Unconference, and some time with colleagues getting our stuff setup (I actually like basic physical setup projects). I also flew red-eyes out and back – I don't know how I got through the second day I was there.
Next time I need to plan further ahead. Make sure I arrive on time for day zero. Make sure I have a reasonable flight there and make sure I have a reasonable flight home again.
I also didn't play the swag game aggressively, and so I didn't get as much "stuff" as some people. Frankly, I known I don't need more stuff in my life, but somehow having still had room in my bag on the way home made me feel left out of something. Oh well.
To Sum Up My First Dreamforce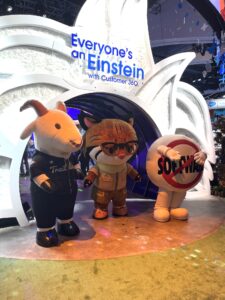 I met great new people.
I got to spend time with friends.
I learned new things.
I have ideas for future projects.
I helped support others.
I had fun.
I did not come home with COVID.
I did not come home with DreamFlu.
On the whole, what more can one ask?